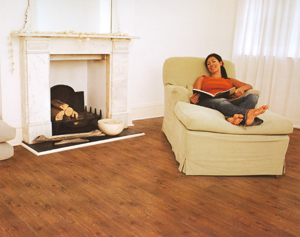 Also referred to as 'floating floor', laminate is a great option for conventional foundations or houses that may incur some movement. Because the material is not glued, nailed, or stapled, it can be installed or removed fairly easily. This makes it a great option for temporary flooring needs although it is becoming increasingly popular for new homeowners. The realistic look and durable finish makes this product a great alternative to real wood. You might also consider some of a tile pattern, however, laminate is not recommended for wet areas such as kitchens, baths, or utility rooms. Make an appointment with one of our designers and let Byrd & Cook give your home a look that will be sure to impress. Click on the links below for more information.
We are not currently running any specials in "Flooring - Laminate". Please check back later for new postings. Thanks!

To see other specials we have, go to our Specials Page.
Columbia On Sale Now! | Kronotex On Sale Now! | Mohawk360.com | Quick-Step