Tile countertops are one of the most affordable options on the market. Choose from hundreds of samples varying in size, color, and texture. Ceramic is one the most used materials for countertops and can be installed with minimal grout lines. While ceramic and porcelain are always great options, don't forget about natural stone tiles such as marble or granite. There are also several counter edges, bullnoses, and accent pieces that can be used in conjunction with your tile. Byrd & Cook carries several brands and styles including some porcelain and glass tiles produced in Italy, well known for its quality and beauty. Make an appointment with one of our designers who will help you find the right tile and design to create a stunning scene for your space. Click on the links below for more information.
We are not currently running any specials in "Countertops - Tile". Please check back later for new postings. Thanks!



To see other specials we have, go to our Specials Page.


American Olean | Daltile | Interceramic

Mohawk | Orchid | Westminster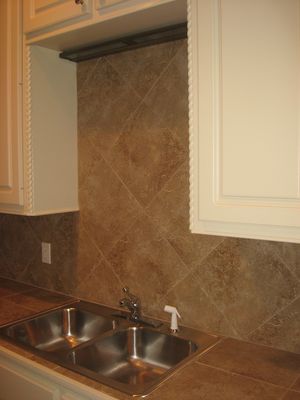 Visit our Photo Gallery to view more work done by Byrd & Cook!