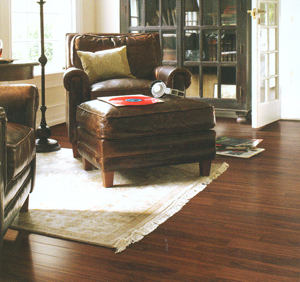 Wood. Ceramic. Slate. Stained Concrete. All of these are looks that you can create with vinyl. We're not talking about your grandmother's sheet vinyl here. The industry has come a long way, and now you can achieve a unique, upscale look with vinyl tiles and planks. Besides the quality and appearance that makes vinyl a wonderful flooring choice, the ease of replacement is another reason many consumers love this product. Because it is installed in individual pieces, a damaged area can be quickly repaired. Most vinyl distributors offer a range of vinyl that can be used either in residential or commercial applications. Areas that get a lot of traffic as well as wet areas are perfect for this product. Stop by Byrd & Cook to check out what this new generation of vinyl has to offer! Visit the links below for information on these name brand products.
We are not currently running any specials in "Flooring - Vinyl". Please check back later for new postings. Thanks!

To see other specials we have, go to our Specials Page.
Azrock | DuraCeramic by Congoleum | Karndean
Mannington | Metroflor | NAFCO by Tarkett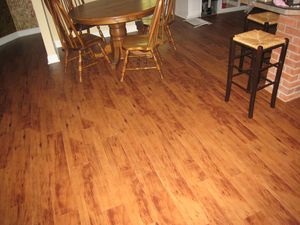 Visit our Photo Gallery to view more work done by Byrd & Cook!